Last night as I was up with Kenadie, I had a hard time keeping a positive attitude about how things have been going lately. Between her pains and discomforts and my own, her sleep deprivation and mine, I have begun to feel discouraged. Today I've been trying to curb that discouragement by reflecting on the many blessings my Father in Heaven has given me, and there are MANY. Too many to list! However, my mind has been coming back to one of the greatest blessings I have been given: temples.
President Gordon B. Hinckley once said that temple work is the end result of all we do in the church. I have found that to be completely true. Everything I do in church--whether it's serving in the Primary or Relief Society--serves the purpose to bring me to the temple where I can be closer to the Lord and partake of the blessing of being sealed to my family for all eternity. I can't imagine a greater blessing than to know that I am forever sealed to Garrett, Kenadie, and both sides of our families. I love the peace and joy I feel in the temple no matter what is going on in my life at the time. All my troubles seem to melt away whenever I go to the temple and to the Lord's work. I am forever grateful to my Heavenly Father and to my Savior Jesus Christ for providing me with this blessing. All the little trials in my life seem so insignificant and small when I think of how blessed we are to have temples on the earth today.
For those of you who may not know much about LDS temples, here are some videos that describe very well their purpose and what blessings come from temple work:
If you would like to learn more about temples
go here.
The temples I have had the opportunities to visit:
Mexico City Temple
Anchorage, Alaska Temple
Provo, Utah Temple
Mt Timpanogos, Utah Temple
Buenos Aires, Argentina Temple
Salt Lake City, Utah Temple
San Diego, California Temple
Houston, Texas Temple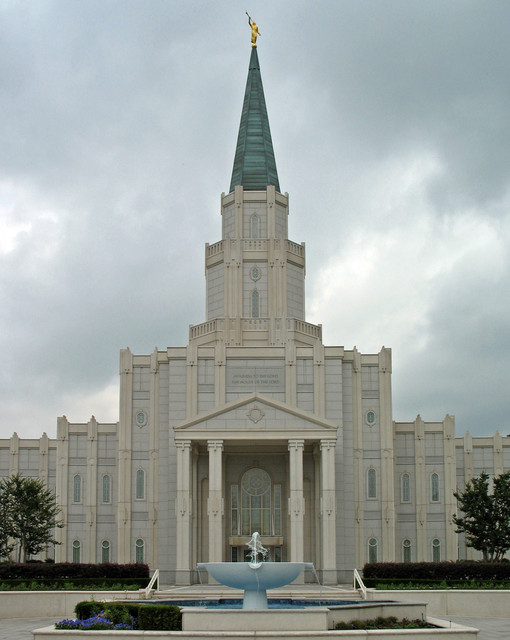 St. Paul, Minnesota Temple
Nauvoo, Illinois Temple